This journal will be my development place for my Visual(VN) but I'm not sure whether I could constantly update about them//sobs(procrastinated+slowpoke+slow like turtle/snail+artblock).
I'll try update them if i could..(╯°□°)╯︵ ┻━┻.Based on my original story but not 100% follows the original story.I don't know how long it will be and this is my first game.I'll do my best~


THANK YOU SO MUCH!!1000x I'm really appreciate every single comments you give to me!!(。・ω・。)ノ♡
--------------------------------------------------
Cautions : This journal will always changes time to time.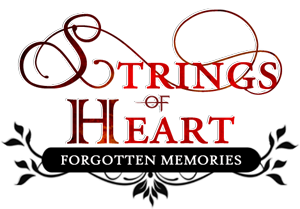 Synopsis :

"What's meaning of my dreams..."
"Why does my heart aches every time I'm dreaming about it...."
Hikaru lose her father at a young age. Meanwhile, someone she most trusted abandoned her then disappeared without reasons.
Furthermore bad thing has happen, she was unconscious for a quite long after an unexpected accident happens to her.
When she woke up, she doesn't remember very much about her past after that accident.
She was changes from happy go lucky to a quiet and shy little child.

Eleven year has passed after her father's death.
One day,a strange boy has send a pendant in heart shape key as birthday gift by anonymous sender on her 16th birthday.
After that day, she regain one of her childhood memory then day after day, she started having a weird dreams.
Something about to change her life and at the same times,it will reveal her past....


Main Character:
"What's actually happen to my past? Why I can't remember anything....."
16 / April 3

5'3" / 106 lb
After got tremor on past, Hikaru had strange allergy when get touch by a guy.
She's instinct hate and uncomfortable to get close to them except Taniyama.
After she have the pendant, she started to have a weird dream. Furthermore, her life become more complicated then before.
Outfits :





*depends on routes
Obtainable :

"You're reminded me of someone,someone that I known.."
18 / February 5

5'9" / 149 lb
Hikaru's classmate older two years.
His whole personality is shrouded in mystery.He love to read a book,wherever he goes there must be a book in his hand.
He always generous with a smile,help people when their needed.Like to hang out alone at school rooftop.
Outfits :



- coming soon -
"The one thing I doesn't want to remember is the past."
?? / December 15

5'10" / 149 lb
He worked as full-time modelling and he's naught yet a troublemaker.
He can be a bit harsh sometime and a stubborn, usually he only hang out with his "brothers".
While the "brothers" always had a hard time to deal with his bad attitude.

Outfits :




"Everything happens for a reason.The truth is always there if you find it."
?? / August 21

6' / 157 lb
Temporary teacher,teaching "Science" and "Math" subjects,also infirmary doctor of the school.
He looks like an ambitious men and greatly influenced.He always care all about his students somehow it's hard to know what he's thinking.
There's something not right about him and sometime he's personality change... (?)
Outfits :




Sub-Characters/Support Characters:
- coming soon -
"All of us had our own story."
Eiji
?? / ??
?? / ??
The novelist of "Strings of Heart". The story his wrote are almost the same with Hikaru's dream.
Outfits :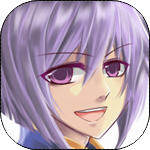 "If you need someone to talk to,I'm always here for you...."
Yuuya Taniyama aka Cupid
17 / February 14

5'5" / 130 lb
Misaki's Nemesis and Hikaru's close friends,also aka Cupid in Hikaru's school.He helped a lot of guys with lovey - dovey tips.
A cheerful and friendly personality guy. He is quite popular in school and he's really good in sports!
Like Hikaru when he's middle high-school but he knows, Hikaru thought he like a brother who care about her.

Outfits :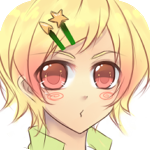 "Do you really don't remember me?~♥"
????/Stalker?
A suspicious boy always wandering around Hikaru's house. He's the one who send the mystery gift.
One day when Hikaru and Taniyama went home from school, he bumped with them and got caught.
But turn up to be Hikaru's little brother??
Outfits :



- coming soon-
Misaki Kohaku
(Hikaru's best friend )
She is a tomboy and working as a flower girl at her aunt's florists.
Always argue and have a fight with Yuuya when they're both together.
Outfits :


Others:
Shizumori Amamiya (The Flower Boy,Misaki's partner worked)

Mrs Katsuragi/Nadeshiko(Hikaru's mother)

Leena (Maid)

Kyle(Butler)
Special Appearances :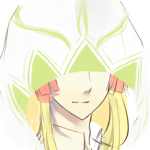 Sirius
Mysterious hooded guy appears on Hikaru's dream.
Lucas's "Brothers"
Will appears only in Lucas's Route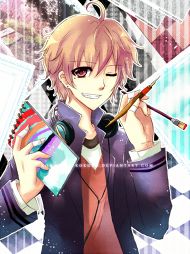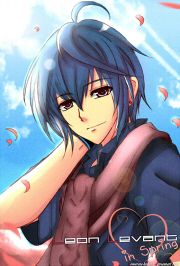 Toya
Free-lancer cartoonist,Leon's best friend.Toya almost like a "mum" to Lucas.
He is really an excellent cook like Leon. Three of them stayed together in one roof.
Leon Levant
Lucas's Cousin and his sidekick.He look alike Lucas,hardworking,easy-going and cat lover.
Always care about his stubborn twins and act almost like a "dad".
Here the characters will take over for sides story following with the heroine's dreams :-

Side Story :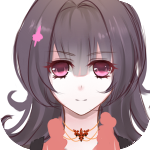 Evelina
(Princess Of Zenith)
A stubborn princess and slightly a tomboy.
After her 18th birthday, Queen Diandra summoned her and tell her about the marriage proposal from Hazardous person for all kingdoms, Dark Lord.
But Evelina refused to married him, she claims that he caused the death of her father.

Dark Lord/????
The ruler of Darcel Valley, the only place the night is longer than the day.He's best remembered as Dark Lord,
nobody know about him whether his real name or age excepted his counselor.
He vanished after the terror war and appears again eleven years later.
Proposal a marriage to Princess Evelina to be his bride.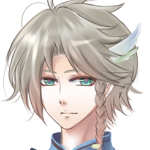 Lucien Lorcan
(The Royal Knight of Zenith Kingdom)
The princess's attendant and also her childhood friend. He's the one who taught Evelina to swing a sword and admired her spirit on battlefield.
Even though he's busy with his duty but he never forget to keep his eyes on the princess.
With his kind smile,there is something he's hiding...
- coming soon-

Serenus Cain
(Strategist of Eleazar Kingdom)
Prince Eleazar's best friend and also an Elfin.
He will talk when necessary, he doesn't show a lot of emotions. He always calm and patience when make a decision.
Serenus owe his life to Prince Avel and he want to repay his kindness.
- coming soon-

Prince/King Avel
(The Young Prince of Eleazar Kingdom)
The Young prince who become a King after his father,King Lazarus decreased on the terror war between an Elfin and the humans 11 years ago.
Prince Avel have fallen in love at first sight with Evelina when the first time,King Zenith brought her visited Eleazar Kingdom.
But never have a courage to tell his feelings.

Others


Queen Diandra - Evelina's Mother


Naia - Evelina's maid


Kylen Odhran - Dark Lord's counselor/Right-hand man


Tamera - The Dark Lord's royal servant
Progress:

CG events : 0%


Programming : 0%


GUI : 55%


Sprites : 10%


Bgs (mbs): 5 %


Writing : 65000 words still in counting...
Endings :
There are 3 different endings depends on the routes you choose.
| Normal End | Bad End |

You'll get True Ending if she found out the truth about her past and the person her seek for
or Romantic Ending if your bond between one of the male character are strong.
| True End | Romantic End |
GUI :

WIP COMING SOON!

Window size : 1050x650


Window | Mac | Linux


Pure Otome Game | Romance| School | Slice of Life | Fantasy | Ecchi


Rate 16+


Release date : Unknown
Staffs:

Story|Arts|Programming :

Feel free to give a suggestion or share some ideas~


It's will help me to improve and add more ideas on the game.Critic always welcome!
Your feedback is greatly appreciated!!
♪♪♪ヽ( ಥДಥ)ノヽ( ・∀・ )ノヽ( ಥ∀ಥ)ノヽ( ◕ ヮ ◕ )ノ♪♪♪